Welcome to LTES PTA
Serving LTES and DHES
BACK TO SCHOOL STAFF BREAKFAST!
The time has come to give a warm "welcome back" to our Teachers & Staff!
We are in need of a few volunteers to help set up a Grab & Go Breakfast at LTES & DHES on September 8th.
Click HERE to see the details & sign up!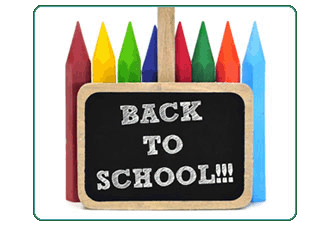 ---
LTES PTA Has a Facebook Page!!
---
Congratulations to the 2015-2016 Executive Board!
President: Christina Russey
Co-Vice Presidents of Events: Pam Maris & Julie Sherman
Vice President of Programs: Brett Wise
Co-Vice Presidents of Fundraising: Meredith Kennedy & Michelle Robinson
Secretary: Andrea Henschell
Treasurer: Kristie Cadena
---
Support our student programs by shopping Amazon.com.
A percentage of all sales will be donated to the LTES PTA & NTMS PTSA by utilizing our account and the link below. It is a simple way to support our kids. Thank you!!
---
GET INVOLVED!
Click HERE to:
Join PTA

Renew your annual membership

Find an opportunity that suits you!
---
Dear LTES & DHES Families,
Welcome to the 2015-16 School Year!! We are excited for the upcoming year and all of the wonderful opportunities that your children will have. Our goal is to provide enrichment opportunities that support LTES and DHES students, teachers and families. Examples include, but are not limited too: school assemblies; after school programs, teacher/ classroom funding; Reflections; Reading at Home (RAH); and the Art Docent program. We welcome all families to become involved a little or a lot through the PTA, volunteering in the classroom, or both. I look forward to meeting you and working with you to continue to create wonderful learning experiences for your children. Have a great year!!
Christina Russey,
LTES PTA President
---
Congratulations to the 2014-15 PTA Golden Acorn Award Winner, Lisa Mitchell!
We are so thankful for all of the ways that you have served our students!

---
Sign Up to Receive updates via email: If you would like to receive emails regarding information on events and programs as it becomes available please click here.
---
Questions/Comments about the LTES PTA website: contact Jen at shearscj@comcast.net

NEED HELP DOWNLOADING:
| | |
| --- | --- |
| | pdf file: You need Adobe Acrobat Reader (version 7 or higher) to view this file. Download the free Adobe Acrobat Reader for PC or Macintosh. |
| | docx file: You need the Microsoft Word program, a free Microsoft Word viewer, or a program that can import Word files in order to view this file. To learn more about the free Microsoft Word Viewer, visit the the Microsoft Office Compatibility Pack. |

LTES PTA
DHES and LTES